The Procedure Involved in Live Dealer Casinos
---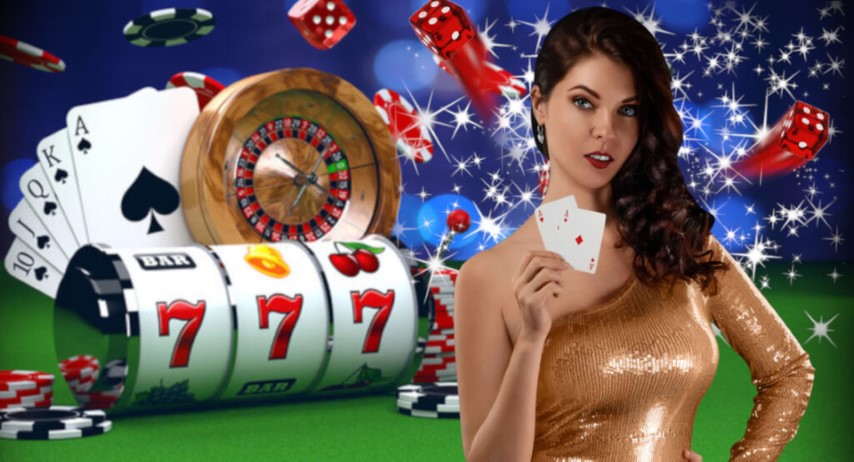 Slot machines are without a doubt the most common type of game offered at online casinos. On the other hand, its primary rival, live dealer casino games, is gaining ground with each new year that passes. This is the result of developments in related areas of technology, as well as a growth in the number of players who are getting familiar with this gaming genre. Until recently, many gamers were unable to participate in this type of gaming.
Casino owners and managers, as a general rule, like games that are run by machines rather than games that are run by croupiers. This is because automated games can be played at a faster speed, have fewer expenses of operation, and are less daunting to the vast majority of individuals. On the other hand, the version of this game with a live dealer is altering parts of these rules, even though it was previously believed that these rules could not be altered. It has silently assumed one of the key revenue streams in the online casino sector, which it has exploited to disrupt, and it has used this disruption to its advantage.
The Gaming Software Used by Live Casinos
Despite their dramatic surge in popularity throughout this decade, it is essential to keep in mind that live dealer games have been operating for a significantly longer period of time than in the 2010s. Playtech, a well-known gaming software developer with headquarters in the United Kingdom, is credited with launching the very first live casino in the world in 2003. At the time, the company's primary target market was Asia.
Since then, three years ago, Evolution Gaming and Microgaming have both entered the market to compete with other companies that offer live dealer casino games. The speeds of the internet were significantly lower back then compared to what they are now. As a direct consequence of this, many players encountered lag, and it became unfeasible to both offer and participate in live games for the majority of players. Because more individuals now have access to the internet, faster 4G and 5G networks, and more web-based real-time communication (WebRTC) solutions, lag is no longer a prevalent problem, and the action at the table can be streamed to everyone in high definition.
The great majority of live studios have several camera setups, which gives players the ability to choose between different perspectives. In almost all of these camera configurations, there is also an overhead shot, which is the view that offers the greatest degree of visibility. When addressing the fairness of games, it is essential to keep in mind that there are third-party auditing organizations, including TST and iTech Labs, who make certain that the outcomes of these streaming games are absolutely arbitrary.
They investigate the random number generators and roulette wheels used by nontraditional betting options. Card games typically use optical readers, which require a dealer to scan each card that is currently in play before it can be registered on the game's user interface. As a result, everyone will have a better understanding of what happened at the table. Automatic card shufflers manufactured by companies such as IGT and Shuffle Master are used in live games such as blackjack and baccarat to ensure that all of the cards dealt have been arranged in the combination that they have formed by accident.
Why are the majority of live studios located in smaller countries?
There are two basic factors that contribute to the decision made by the bulk of game suppliers to construct their live dealer studios in less well-known countries in Europe and then run their gambling goods from these places. The first reason is that they want to make their games accessible to players all over the world. In order to do so, operators are required to secure a gaming license that enables them to cater to players residing in a variety of geographical areas.
The Malta Gaming Authority (MGA), the governing body of Malta, gives permission for gambling enterprises based in Malta to provide services in other countries. As the safe haven for interactive gaming on the Old Continent, Malta is overseen by the Malta Gaming Authority (MGA). Providers are contemplating moving their operations here as a direct outcome of the country's liberalized gaming regulations. The same is true for Latvia and Romania, both of which include a diverse selection of live dealer studios in their gaming environments.
The availability of low-cost labor is the second reason that these jurisdictions are selected as the basis for streaming service providers. In addition to that, there is a sizable population of young people who are proficient in English. As a consequence of this, gambling companies do not need to spend a lot of money in order to establish a presence in these regions.
On the other hand, it would appear that different countries adhere to different legal standards regarding gaming. If someone in the United States wants to provide online gambling opportunities to people living in a certain state, for instance, they are unable to do so from a place outside of the United States. Due to the fact that they are obligated to have its studio and offices located in that territory, Playtech intends to open live studios in the states of Michigan and New Jersey before the year 2021 comes to a close.
Who Are the Online Casinos That Offer the Most Entertaining Live Dealer Games?
Evolution, a company that has been in business since 2006, is unquestionably the largest live provider in the entire world. In addition to its headquarters in the United Kingdom, the company maintains offices in a number of other countries, including the United States of America, Canada, Malta, the Netherlands, Lithuania, Belarus, Romania, Spain, Belgium, Latvia, and Sweden.
There are thousands of casinos all around the world, and Evolution is a leading supplier of streaming gaming solutions to those casinos. In addition to this, it has gobbled up a number of competitors' businesses, such as Ezugi, and it has consumed NetEnt's live segment. Playtech and Pragmatic Play come in second and third place, respectively, in this industry. Asia Gaming, LuckyStreak, and BetGames.TV are some more noteworthy live brands.